A list of Cuban and Latin American restaurants that have, for one reason or another, fallen by the wayside.
Do you have a favorite that has long since closed?
Send us a photo and a brief description and we'll include it here.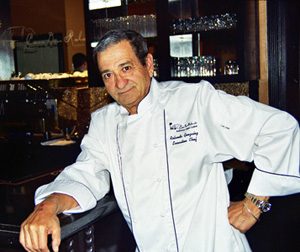 Casa Don Rolando, Los Angeles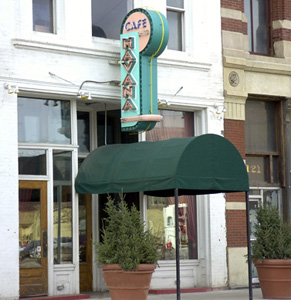 Cafe Havana, Minneapolis
Machu Picchu, Minneapolis
Cafe Habana, Philadelphia
La Casa Del Mojito Seattle
Latin American Restaurant, Union City, NJ
Machu Picchu was a quaint, family-owned restaurant that served Peruvian cuisine for more than two decades in the heart of the Minneapolis Lyn-Lake area. The food was fresh and made to order and Macho Picchu served some excellent seafood.
The specialty of the house was the Salteado, a Peruvian stir fry that included beef, chicken, shrimp – or a combination – sautéed with vegetables, onions, and tomatoes and then quickly tossed with hot crispy French fries.
Casa Don Rolando, was a beautiful eatery in the North Hills section of Los Angeles. The chef, Rolando Gonzalez, had top notch credentials. He had partnered with Jennifer Lopez at her Pasadena restaurant, Madre. You also might have seen him on television, most notably on The Ellen DeGeneres Show.
The best thing about this restaurant was that it stuck to the Cuban classics without a hint of Nuevo Latino or strange "interpretations" of traditional Cuban cuisine. Appetizers included all the usual suspects: Papas rellena, croquetas, empanadas and real Cuban tamales. The entrees looked like old Cuban friends – bistec encebollado, vaca frita, ropa vieja and the ultimate Cuban comfort food, picadillo.
Café Habana was a tiny gem on the west side of Center City in Philadelphia. It was always amazing to see the dishes they turned out from a postage stamp-sized kitchen in the front of the house. Café Habana was nicely decorated in dark wooden columns and a huge bar that dominated one wall. One highlight was the lechón asado, which they served in a unique fashion: they layered black beans into the bottom of a mold and then packed in the tender pulled pork on top, creating a small "birthday cake" effect that we had never seen before
The best dessert choices here included natilla, a typically Cuban pudding that the chef topped with a fluffy meringue dusted with cinnamon; and the tocinillo del cielo, flan's lighter, less creamy cousin.
A beautiful old restaurant in a decent Minneapolis location despoiled by a huge sex shop next door. The food suffered when the original mom & son shop was purchased by a local restaurant mogul. Cafe Havana never did get everything to work on a menu that was plagued by near misses. We did have hope that the food would improve, but liquor and cigars seemed to draw the crowds here. Now a trendy late-night spot called Haute Dish.
No one left this place without sampling this restaurant's alcoholic namesake, in one case even Glenn's 14-year-old daughter – but that's a different story. A fun place with a wacky vibe and a serving staff to match, La Casa Del Mojito was a tiny little restaurant on the North side of Seattle, not far from the University. The restaurant had only eight or nine tables inside and a few tables outside if you were lucky enough to be in Seattle when it wasn't raining. Mexican owner/chef Luigi Valenciana drew on the cuisines of several Central and South American countries to bring his customers a very nice, if funky, eating experience.